| | |
| --- | --- |
| Welcome | |
News Headlines


Favorite Resources

Need help finding adaptive solutions for yourself or someone you know? Have questions about Assistive Technology? Check out our selection of top resources and discover how technology can assist people with disabilities.

Videos & Books We Recommend

Scientific American Frontiers: Bionic Body is an amazing documentary video that shows how researchers are uniting biology and technology to give hope to the paralyzed and circumvent spinal cord injuries. Host Alan Alda looks at artificial nerve stimulation on paralysis victims using implanted electrodes and implanting silicon chips in retinas. The video also features a moving conversation between Alda and Christopher Reeve about Reeve's advocacy of increased research in this field. A must see! The video can be ordered from 1-877-PBS-SHOP ($19.98). For more information, go to www.shop.pbs.org and type "Bionic Body" in the site's Quick Search box.


ENABLE: People with Disabilities and Computers is a new video that profiles the positive impact of technology on the lives of people with disabilities, including blindness, speech, hearing and mobility impairments, stroke, and cerebral palsy. The video, which examines technology in the lives of actual users, is recommended for educators, disability professionals, caregivers, employers, and for anyone with a disability. ENABLE: People with Disabilities and Computers is closed-captioned and includes narrative descriptions for the visually impaired. It is distributed on a nonprofit basis by RehabTool.com for $17.95 (U.S. shipping included) and is available in VHS, bundled with a digitized version which will play on most computers equipped with CD/DVD players. For more information or to order the video, go to www.rehabtool.com/video.


Assistive Technology Funding Manual by the Institute on Disability/UAP. Download this detailed guide to Assistive Technology funding sources, from Medicaid and Medicare to private health insurances, and see your rights under IDEA. This document is available in Adobe Acrobat format from http://iod.unh.edu/publications/pdf/manual-AT-Funding.pdf


Web Accessibility for People with Disabilities by Michael G. Paciello is an excellent publication on Web accessibility. It shows how to create barrier-free Web sites and provides a complete review of the latest standards behind the World Wide Web Consortium's Web Accessibility initiative. ISBN 1-929629-08-7


Assistive Technology Overview by RehabTool.com. Learn about Assistive Technology through a comprehensive classification of products and services designed to assist people with disabilities. Find out more at www.rehabtool.com/at.html.




Web Sites Worth a Click! Communities & Support Groups That Rock!

Assistive Technology Online Community. This recently launched support group is comprised of healthcare professionals, vendors and individuals who share a common interest in Assistive Technology. Their web site features a public discussion forum where members can interact with each other, ask questions, get answers and share ideas. This fast growing community receives over 400 visitors per day and represents a valuable resource for finding and exchanging information on Assistive Technology. Membership is free. To learn more about this community or to become a member, go to http://groups.msn.com/AdaptiveandAssistiveTechnology



Upcoming Events

Interested in what's coming up in your area? Find here a calendar of important events, conferences and expositions on Assistive Technology, Rehabilitation Engineering and Accessibility. For details or to register, simply follow the links provided.
Tips, Tricks & Free Software



Web Speakster from Customized Computer Software is a free voice synthesizer that reads Web pages to you. It's ideal for surfers with limited vision. Works with Microsoft Internet Explorer 4.x.


HandsFree from EduMedia is a free add-on for Microsoft Internet Explorer 5 that lets you browse the Web without using the mouse or the keyboard. To follow a link, just say the first few words out loud and HandsFree will take you there.


Looking for more FREE assistive software? Be sure to visit the Assistive Technology Online Community website at http://groups.msn.com/AdaptiveandAssistiveTechnology and choose Free Software.



Contact Us

Thank You! We hope you found this newsletter informative and enjoyable, and we welcome your questions and comments for future topics. And as always, if you have a story you'd like to share, a product you'd like us to recommend (book, video, software, etc.), or any announcements that might be of interest to others, we'd like to hear from you. You can contact us by email at editor@rehabtool.com or by postal mail at the following address:

RehabTool.com Newsletter
P.O. Box 572190
Houston, Texas 77257

Look for your next newsletter issue this September.

Until next time!

Best wishes,
The RehabTool.com Newsletter team
editor@rehabtool.com
Visit us at www.rehabtool.com



If you would like to have our newsletter delivered to you quarterly via email, you can sign up easily. Subscription is FREE. All you have to do is send an email to newsletter@rehabtool.com.

To cancel your membership, simply send a blank email to unsubscribe@rehabtool.com

Click above to forward this newsletter to someone you know, a friend, a family member or a colleague who might benefit from it.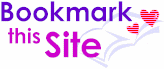 Add www.RehabTool.com to your browser's favorite bookmarks for quick and easy access to our Assistive Technology Links Library. Our library features a collection of links to the largest and most popular product catalogs, databases and vendor directories in North America.



The content of this document is provided to you 'as is', without warranty of any kind, and for informational purposes only. Referrals and links to third-party organizations or products are absolutely not sponsored and do not represent a source of funding. We are not commercially affiliated with the third-party organizations or sites mentioned in this document, and assume no responsibility or liability for any products, services or information provided by them. The content of this document should not be construed as medical advice. We encourage you to read our disclaimers at www.rehabtool.com/legal.html.

Copyright © 2001 RehabTool LLC. All rights reserved. Referred articles, products or services have own copyrights in effect, as applicable.